Take a look at the flower arrangements provided by Overseas Flower Delivery on our website, which are available for any occasion. The next time you need to surprise a special someone with a floral arrangement you can simply order online, then you are at the right place. The products you see on our website can all have vases added to them, turning hand-tied bouquets into a lovely floral arrangement gift for any special someone.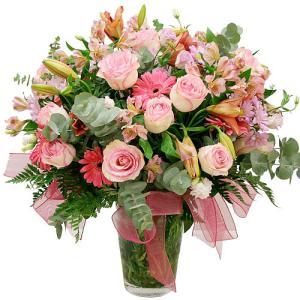 Deliver Flowers Online
We have an online international floral delivery service, which means that ordering flowers can be done online. You do not have to go anywhere to buy flowers. Choose an arrangement from our online flowert shop and proceed with ordering delivery of flowers with a reputable online florist network that has local member florists who are committed to the delivery.
Send Flowers to Someone
Whenever an occasion arises, send flowers to someone! There is no emotion that fresh flowers cannot express. From birthday flowers to sympathy flowers and anything else in between, rely on a floral bunch to say the words you have been meaning to say, but are still contemplating on how to say them! Besides, with a floral gift with us, you will be able to add a card message free of charge.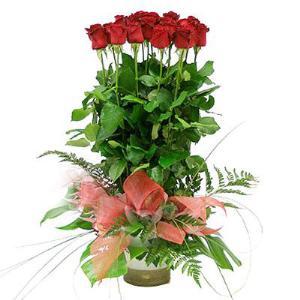 Local Florist Delivery
That's it from efforts you have to do on our part! A local florist delivery service will ensue from the nearest flower shop in our network. No flowers will be sent by post and no courier deliveries in most countries around the world. The majority of our network is comprised of professional florists whose aim is to hand arrange as well as hand deliver bouquets and arrangements right to the recipient's door!
Overseas Flower Delivery has a variety of bouquets and arrangements with delivery included. Choose us as your option to send flowers online in many countries all over the world!