Gerbera daisies are amongst the most versatile flowers in existence. Florists around the world love stocking gerberas in their shops, as they are sure winners every time! We have stunning Gerberas Bouquet available to order, including a vibrant range of flowers. Red, pink, orange and yellow gerberas are designed to cheer up someone special. So what about white gerberas? What place and significance do they have in the floral world?
Symbolism of White Gerberas
White flowers are traditionally associated with innocence and purity. They are traditionally associated with sympathy and weddings, so even that in itself shows that white flowers are also widely used in very different contexts! The gleaming white nature of a white gerbera daisy is as beautiful as any other color, and white gerberas signify an innocent nature.
Send White Gerberas
You can send white gerberas to celebrate a newborn, or for a child's birthday. You will guarantee to make anyone happy with a bouquet of white gerbera daisies! Moreover, our florists will make sure that the bouquet is done in the most gorgeous way, arranged with stunning foliage. So send white gerberas whenever you need to evoke happiness and innocence!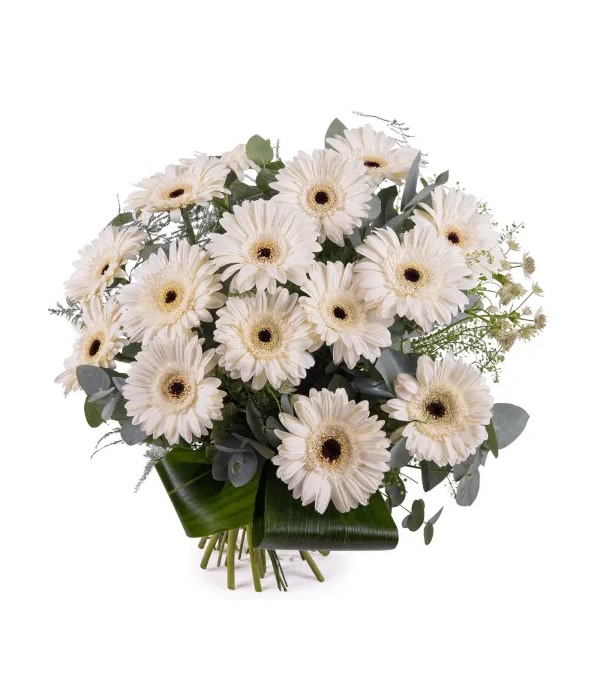 Are you looking for white flowers but not necessarily gerberas? We have white lilies available, or a selection of assorted bouquets with a range of white flowers.