At Overseas Flower Delivery, a birthday delivery of flowers means that a local florist is in charge of your order. Our network ensures that delivery is done locally without any problems, and your wishes can be passed on to those who are celebrating their birthday!
Happy Birthday Flowers
A fresh flower bouquet is a wonderful gift, and one of the most popular occasions to send fresh flowers for is a birthday. There are many bouquets available on our online flower shop, which are absolutely suitable for a birthday. Find our selection of bouquets for birthday flower delivery from our website!
Flowers for Birthday
There are various bouquets you can choose, and no single flower is not appropriate for birthday. The factors that may affect the choice you make are various. You can go by color scheme or flower type, but whatever you do, make sure you choose flowers that are liked by the recipient. It's no use sending lilies just because they complement a bouquet well, or sending bright yellow flowers just because they signify cheerfulness and friendship when the recipient doesn't like the color yellow.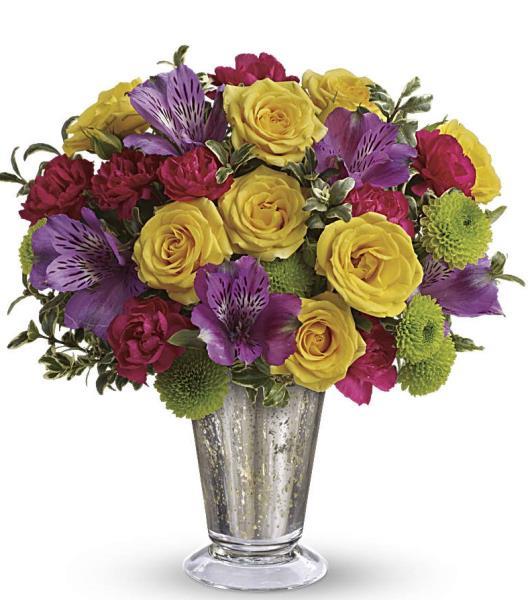 The above bouquet is a best-selling product amongst our collection, and people simply love to send it for someone's birthday. Keep in mind that all our bouquets are hand arranged by a local florist, and the delivery is done by the local florist himself or herself. This means that the end-product may differ slightly from the one shown. Our florists will deliver gorgeous birthday flowers to suit the occasion!
Red Roses with Birthday Wishes
There is nothing stopping you from buying red roses for birthday. Red roses are not just available for romantic occasions! You can send red roses to your loved ones from our selection of rose bouquets and arrangements.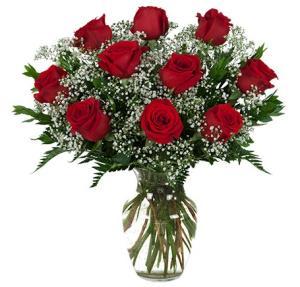 Birthday Wishes with a Bunch of Flowers
With our website, you can send birthday wishes with a bunch of flowers. All our flowers are selected primarily by our local florists, who will determine which flowers are best suited to the occasion. They may or may not have all the flowers that are included in the chosen bouquet, and they would rather substitute with other fresh stems than deliver a product which is less than 100% fresh.