At Overseas Flower Delivery, we do our very best to commemorate all occasions. Women's Equality Day is one of these moments where all the women in the world deserve to receive a beautiful bouquet of flowers. If you wish to send flowers for Women's Equality Day, our online flower shop makes it possible!
When is Women's Equality Day?
This occasion is celebrated on 26th August. It is predominant in the United States, but we can think of no reason why you shouldn't let women around the world know about this day! In the US, this date has been chosen to commemorate the day when the ban for women to vote in politics was uplifted. What a momentous time in history!
Women continued to face struggles in their day-to-day life, which is why Women's Equality Day remains relevant to this day.
Women's Equality Day Flowers
We have a range of arrangements to choose from. Moreover, you can order any bouquet from our website and we will take care of the delivery process. Make sure you place an order securely online for your own peace of mind!
It's important to provide us with the recipient's correct address and local phone number. This way, the delivery can be done without any delays, and your lady recipient will be able to receive a flower bunch especially for this day!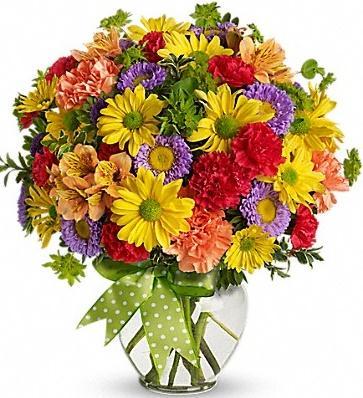 For a bright, cheerful bouquet, you can send our Country Flowers bouquet, with dazzling yellow and orange flowers, not to mention a hint of stunning purple flowers and the classic red carnation.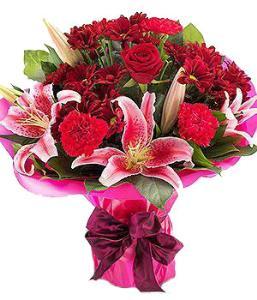 The beauty of a woman lies within her heart. Make her feel special and let her inner beauty shine through her smile when she receives our Beautiful bouquet, featuring gorgeous roses and stargazer lilies, amongst other red flowers.
Visit our full range of flower bouquets online. Overseas Flower Delivery delights in making recipients smile all across the globe!