Overseas Flower Delivery can help you decide when it's best to send a bouquet of white flowers for your family, friends and loved ones. We will explain the significance of white flowers and the symbolism behind them, and you will find that white blooms can be as versatile and elegant as any other flower color.
Pure White Flowers
The most renowned meaning of white flowers is that of purity. White lilies, especially, have been associated with the Virgin Mary in Christian tradition. Therefore, white floral stems have been used in religious traditions for decades. It is quite similar in Asian tradition, in the sense that it is tied to faith. White flowers in these cultures are associated with the afterlife.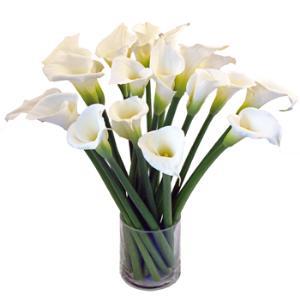 Innocent White Blooms
Closely tied to purity is the concept of innocence, both of which were virtues incredibly cherished during the Victorian era. During this time, a woman's virtue was of utmost importance. White flowers came to represent the purity and innocence of a virgin.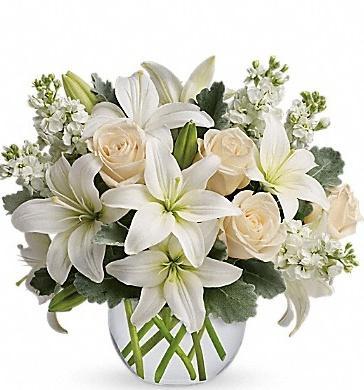 Given these two symbolic attachments for flowers in white color, it comes as no surprise that in modern times, white flowers are more predominant as sympathy flowers as well as wedding flowers. Not only are they considered pure and symbolise virtue, but they are also an elegant floral gift. If you wish to express your purest of emotions with sincerity, then white flowers will surely help you in your cause.
Send White Bouquets Any Time
These days, white flowers are not only limited to these two occasions, especially when considering mixed bouquets with a variety of colors, which may include white. It is safe to say one thing, however – that whenever white stems are included in a bouquet, it is made more elegant instantaneously!
Take our Melody bouquet, for instance. Purple flowers on their own would make a fun bouquet, possibly even designed solely for a male recipient. However, adding white lilies and chrysanthemums to it has made the entire bouquet suitable for sympathy as well as part of our new baby flowers.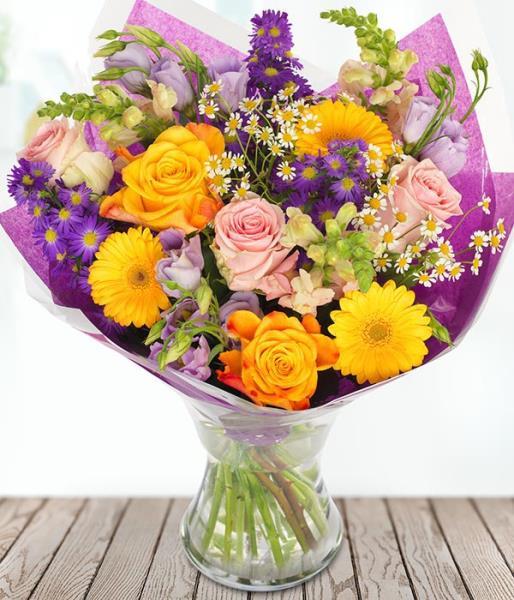 Similarly, white lilies are also added to our Dreamy bouquet, which includes a mix of vibrant roses. The fact that it includes white lilies makes it so much more elegant!
Additionally, white flowers have been used increasingly by florists for romantic purposes. The most popular addition of white blooms is when used alongside red and/or pink flowers, such as our Sweetheart Bouquet.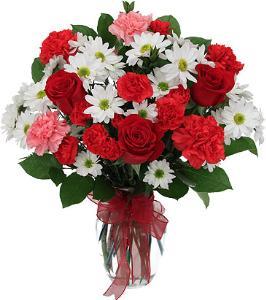 Red and White Roses are also a desirable gift for Valentine's Day or an anniversary. Florists love the elegant combination of these two colored roses.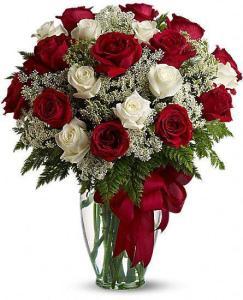 While it's a romantic gift, it is not limited to just that. With the help of white roses, the red roses in this bouquet are not just there to be romantic. Red and white roses are unified to emanate an atmosphere of royalty. It is a masterpiece and a premium gift for any house-warming or expressive occasion.
The above are just a few examples of the versatility of white flowers. You can choose any bouquet you wish from our website and we will deliver flowers to the recipient's doorstep!
Overseas Flower Delivery has been delivering fresh flowers around the world for many decades. Their member florists provide white flowers and other gorgeous bouquets in an assortment of colors. Whatever you need, you may find at our online flower shop!