Nothing spells out the colors of summer more than the bouquet that was our September bouquet of the month! Simply stunning and vibrant, with a well-balanced color scheme of truly vivid and excellent colors. Our Eloquent bouquet was the best-selling bouquet for the month of September in the year 2018, and we can think of a few reasons why:
Hot pink gerbera daisies make it a cute gift.
Yellow roses are not only vibrant but versatile, suitable for all relatives and friends.
Blue iris is a spring/early summer flower, and people love to cling on to spring and summer flowers for as long as they can!
The pink flowers in our 'Pink Me Up' bouquet were also a big hit in September. This gorgeous gift was the close second best-selling bouquet for the past month. A beautiful pink floral bouquet never goes out of season!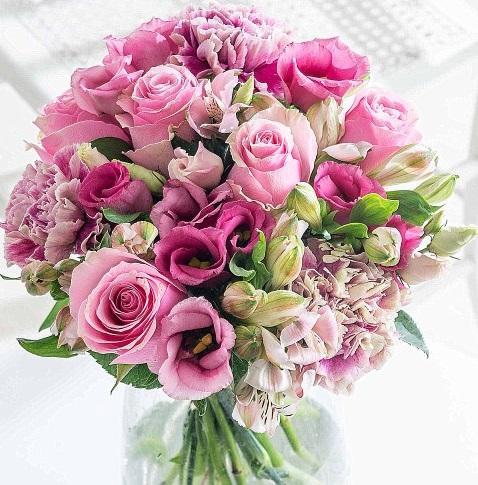 As we make way for gorgeous Autumn flowers, we give tribute to the amazing colors that adorn our Eloquent bouquet. Strong, bold colors are still a possibility during the fall season, but we believe that every season has something new and unique to offer. Our florists love working with orange flowers during fall, and even the foliage available changes.
Florist Tip: If you like the colors of summer but would also like to include orange blooms in your floral gift to someone during autumn, check out our Vivid bouquet!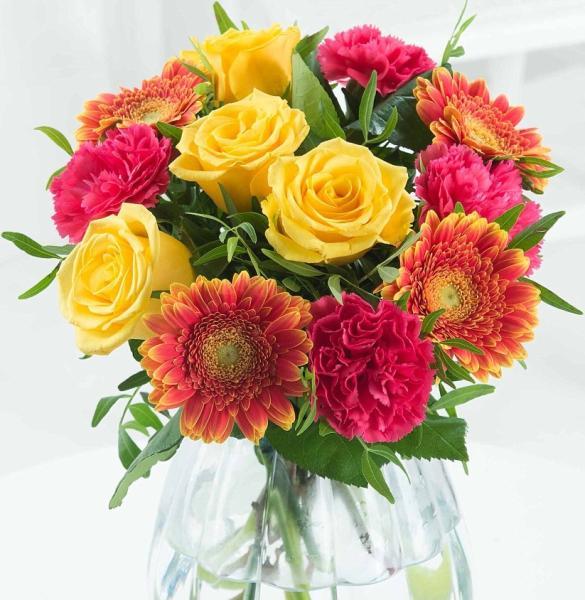 Are you the type of person who clutches at the last remnants of summer? Order 'Eloquent' for overseas flower delivery!