How Overseas Flower Delivery Works
Have you ever wondered what you need to do to make it possible to deliver flowers and roses worldwide? Sometimes, you are located so far away from your loved ones that gift-giving seems either impossible or too expensive. With Overseas Flower Delivery, however, delivery is affordable and all prices are competitive. Why? It's because we offer a local delivery service which takes place straight from the flower shop in the recipient's area!
We are an international florist network and we do not ship flowers internationally or send them by post. We receive your order online and we communicate with our international reps in the country of delivery. What happens then is that our head office in that country gets the nearest local florist to arrange fresh flowers and have them delivered by hand! This is how we can guarantee a personal, friendly service which optimises quality and efficiency of delivery.
Send Roses Online
Such a variety of bouquet and arrangement options available on the internet, and at OverseasFlowerDelivery.com, it's no less than the very freshest roses available for sale to shop online. Gorgeous red, yellow, white, pink and other roses in different colours. The combination of different colour roses is a popular option chosen by many customers. Whatever your choice, you can proceed with sending roses online for delivery to your loved one's doorstep.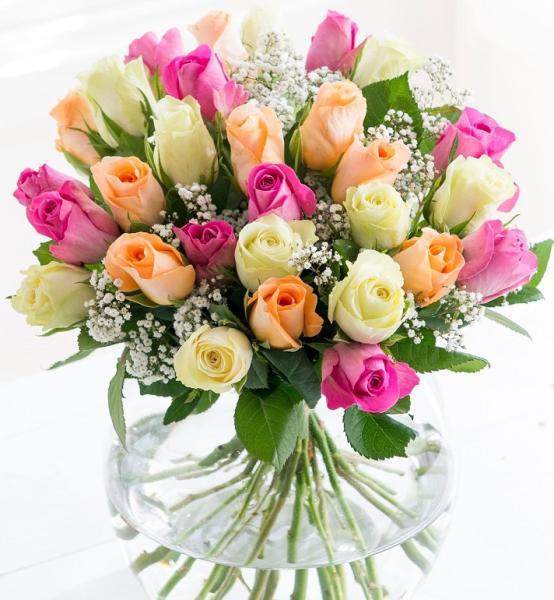 Valentine's Day Roses
There is, of course, a whole other selection of red roses which customers find beautiful and intriguing as Valentine's Day comes around. We offer a variety of red rose bouquets which include different amounts of roses. Each number means something different to customer and recipient, so we want to give you a personalised service as much as possible. In Russia and other ex-Soviet Union countries, always send an odd number of roses, as an even number of flowers in any bouquet is considered to be unlucky.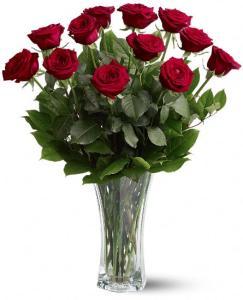 Can't find a rose bouquet in the number of roses you require? Send us an email at info@overseasflowerdelivery.com for assistance!
Order Rose Delivery Online
That's it from us! You can proceed with ordering flowers and roses online from our website and place your trust in the professionalism that we provide. We have an international overseas flower delivery service anyone can make use of. Simply go on our website and order online rose delivery to make full use of our online and local florist services, ensuring top quality flowers prepared by our florists as well as a timely delivery.
Overseas Flower Delivery is an online international florist company who has sent thousands of flower and rose orders to thousands of customers around the world!