If you've ever been the lucky recipient of a gorgeous bouquet of flowers, you know the difference that fresh flowers can make in your life. Even though their petals will eventually die, the joy they have brought you and the gorgeous atmosphere they created in your home would not be forgotten. Here at Overseas Flower Delivery, you will find dazzling bouquets you can simply order with a click of a button. In the order form, put in the delivery address of the recipient, and the nearest local florist in their area will hand deliver flowers in person to their very own hands!
Flower Bouquets Online
Visit our online flower shop to take a look at all that we have to offer you. From elegant basket arrangements to stunning rose bouquets, we make sure that all our florists around the world offer a variety of stems and blooms to be able to provide a service every single day of the year, excluding Sundays and public holidays.
The beauty of shopping online is that you can choose the category closest to your wishes. With regards bouquets, we offer a wide range of them, some with gift wrapping, others simply hand-tied. You may also wish to order a vase, which can be sent as an add-on to your order.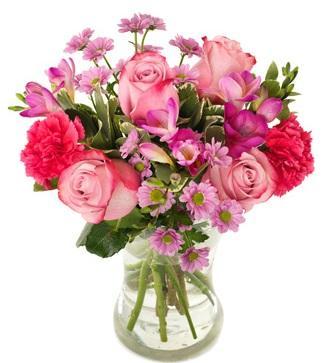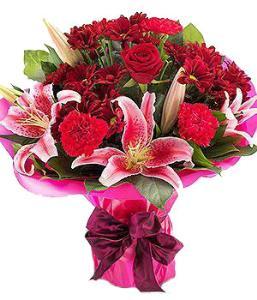 The above are only two examples of the vast range we offer. We take the greatest care to ensure that multi-colored bouquets are provided, with a vibrant mixture of flowers included. Other bouquets are more elegant, designed for sympathy or a business gift. White flowers are popular as an elegant floral gift.
Two-toned bouquets of flowers are the most common, and our customers simply love to choose white and pink flowers, or yellow and orange flowers. The choice you make should also depend on the occasion you wish to celebrate. Yellow and orange flowers may not be suitable for sympathy or a funeral, but white and pink are! The versatility of pink and white flowers can also be found in the multitude of flower delivery for anniversary, as well as for a new baby girl.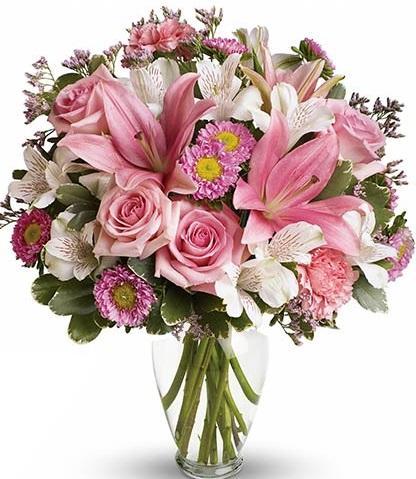 Let us make sure you are well catered for. Our passion at Overseas Flower Delivery is to make people smile, and we believe that the best way to do it is by providing fresh, quality flowers with long-lasting freshness! Celebrate any occasion with us, and if you can't find what you're looking for, please do not hesitate to send us an e-mail asking for assistance!
Overseas Flower Delivery has been in the international flower business for decades. Their speciality is sending flowers worldwide and delivering flowers internationally. With a head office in every major country, they can ensure hand delivery of fresh flowers on time in many locations across the globe.