We've had a variety of orders this month. Some customers ordered classic red roses, while others ordered a mixed bouquet.
Our Pink Deluxe bouquet came close to winning BotM for July. As with each and every month, the Pink Deluxe bouquet is always high up on our sales charts. And really, we can totally understand why. This exceptional pink bouquet includes roses and alstroemerias, so it's not only gorgeous, but also elegant. It's a pink bouquet without being excessively cute. It's no wonder it appeals to many of our customers!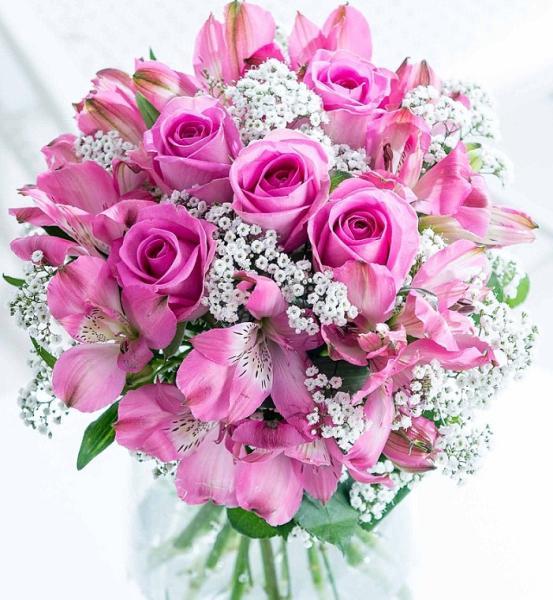 However, there is another bouquet which has stolen the spotlight for July 2018. It's as bright as the summer sun, but not just that. Its composition has a perfect balance of yellow, pink and white, and what do these colors remind you of? That's right – a summer sunset, with the yellow turning into pink, and the sky's amazing reflection on the sea and the persistent white of its waves.
It's not surprising that our Fashionable Bouquet has won Bouquet of the Month for July 2018! We are right in the middle of the Summer season, so customers often choose to order a seasonal product rather than any other. While this bouquet doesn't have any flowers which are particular to Summer, it does have beautiful and bright yellow roses to make it seem 'summery' after all!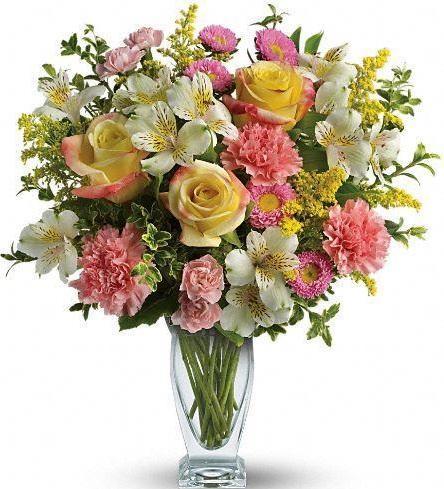 Have you ordered the Fashionable Bouquet lately? Let us know in the Comments section what you think!
Overseas Flower Delivery has a large selection of bouquets to choose from. You can send flowers worldwide and deliver flowers internationally!